John Smith Frozen festival implements the festival catering in cooperation with Sawohouse Underground.
The Sawohouse Underground mobile festival kitchen brings flavors from around the world to Frozen festival visitors to taste, made from pure local ingredients with a fresh twist. The festival crowd's taste buds will be pampered with amazing dishes!
Noodle Wok
✓Beef ✓Shrimp ✓Tofu
Fried Chicken Burger
House Hot Dog
✓Sausage ✓Veggie
Cuban style sandwich
✓Meat ✓Veggie
Pork Tacos
Sh#t loaded fries
Classic Sausage with fries mayhem
Chicken with fries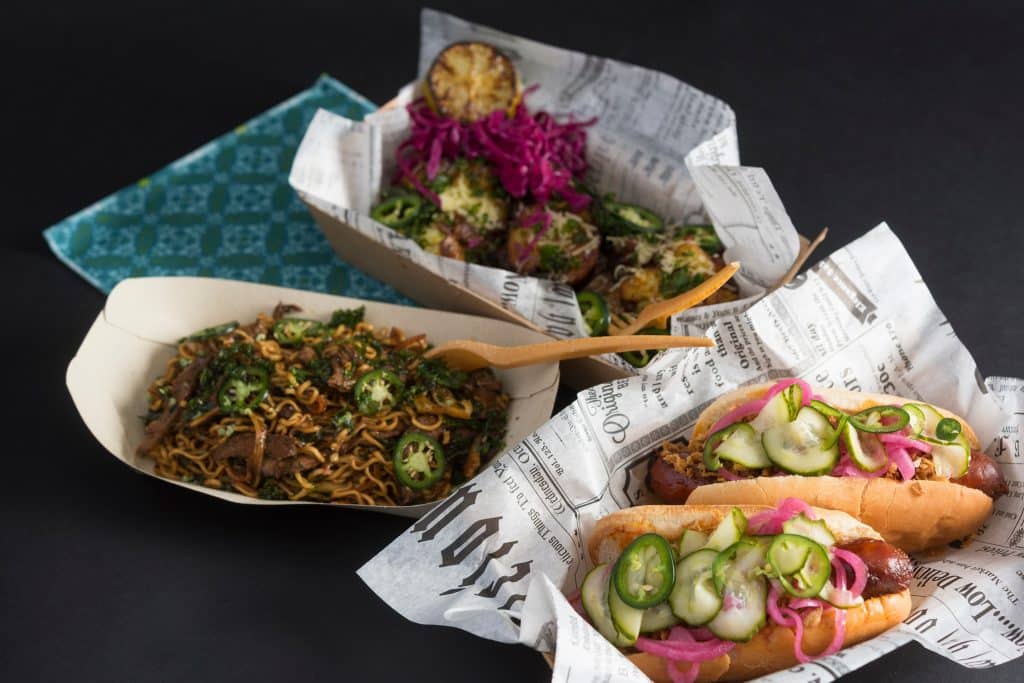 A great tent and wide services. A place where you can rest. This is the place where you should be before the rest of the festival area is open…
Would you like to find great clothes? Every year we have expanded the stand and it will happen the next year as well. You can get the bands' as well as JSRF's amazing merch. Come and pick up your own.
Would you like to have a sauna in the park? This tent sauna has found its permanent place at the Purga-tori, next to the lake. There are seats for 8-10 people at the same time. If you would prefer warm washing water to a dip into the lake, there is a heater for water in the sauna. There's no fees for using the tent sauna!